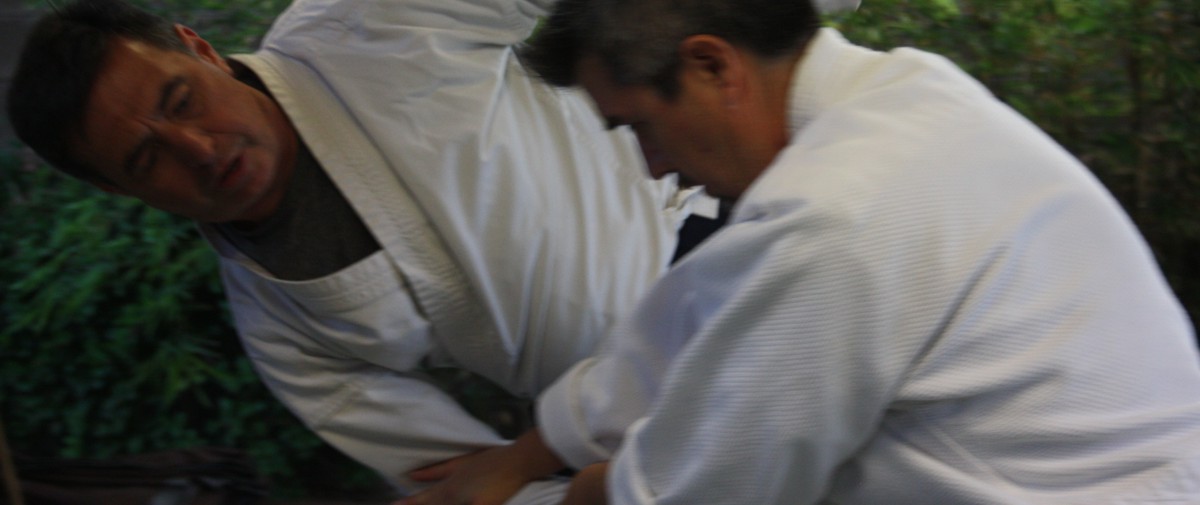 Aikido: Japanese Martial Arts
Aikido is the art of safely controlling and redirecting conflict. Of remaining calm and dignified under pressure. It's about more than just self protection. It's a path of personal refinement and self discovery.
Aikido is born from the rich tradition of Japanese martial arts including judo, jiu Jitsu, karate, iaido (sword) and jodo (staff). Elements of all of these are in Aikido.
In Aikido, physical actions are seen as an expression of kokoro, the heart or spirit. The goal of Aikido is to find a path beyond winning or losing. It's a way that forges and polishes the spirit, builds unity between people and cultivates strength, harmony and compassion.
Aikido is based on the natural movement of the body. Through regular training you develop focus, strength, balance, mobility and flexibility helping you to improve your life both physically and spiritually. Aikido is a martial path that is both effective and beautiful.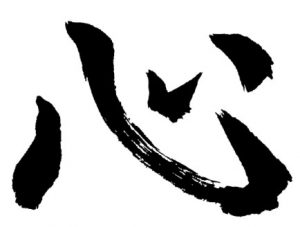 kokoro
mind; heart; spirit
Greenwood Aikido provides a beautiful, welcoming place to learn and grow. Our students include men and women, from young adults to their sixties and beyond. Training can be vigorous, but always in the spirit of respect, personal growth and mutual benefit.
What Is Aikido?
合 (ai) means to unify or join together
気 (ki) means spirit, mind, heart
道 (dō) means a philosophical path, a way of life
Together aikido can be translated as "The Way of Unifying Forces," "The Way Of Harmonious Spirit" or simply "The Way Of Harmony." Aikido is both a physical and a philosophical practice of transforming budo (martial art) into a path of peace and mutual coexistence.
Aikido is not simply the cultivation of skills for defeating opponents; rather, it is training in how to become one with those opposing you and, in that unity, find paths of mutual coexistence. 
—  Shoji Nishio Shihan
Join Us!
Here's how to get started…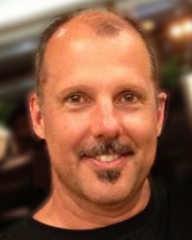 Philip Greenwood is an expert in the art of aikido and iaido (Japanese sword).  He Is a 6th degree black belt in Aikido and fifth degree black belt in iaido under Koji Yoshida Shihan in Toyama, Japan. Greenwood Sensei teaches Aikido in the tradition of Shoji Nishio and is President of Nishikaze Aikido Society of America, official organization of Nishio Aikido in the U.S.
In addition to his more than 45 years in Aikido he has also studied Okinawan Kempo Karate, Judo and Jiu Jitsu. His view is that Aikido should integrate a broad understanding of martial arts while expressing harmony and a peaceful, compassionate heart.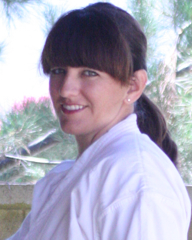 Heather Greenwood is a 2nd degree black belt in aikido and a 3rd degree black belt in iaido. She brings great skill, passion and a warm and happy spirit to the dojo!
She loves new adventures, cooking, hiking and has a great love for Japanese culture and Japanese arts and crafts. Visit her personal blog at http://heathergreenwood.wordpress.com/.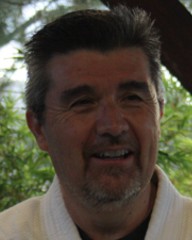 Will Sandoval holds the rank of 1st degree black belt in aikido and  a 2nd degree black belt in iaido. He was first introduced to Aikido while attending college in the late 1980's. His training took a break soon after he graduated and began his professional career in the Software/IT field. After years of increasing back problems, he came to Greenwood Sensei for chiropractic care in late 2015. He was then able to integrate Aikido training back into his regular routine with Greenwood Sensei. Will says, "This has been one of best decisions I could have made to help promote healthy living at this point in my life."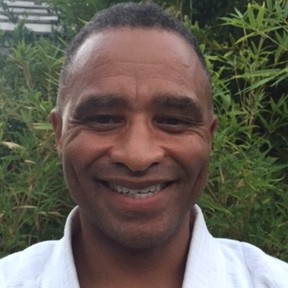 Michael Jacob holds the rank of 1st degree black belt in both aikido and iaido. He began martial arts by studying Taekwondo and Hapkido for 14 years as taught by Richard Crobarger. While employed in law enforcement, Michael was an instructor for 9 years in use of force and arrest and control techniques as taught by Robert Koga, a system based on Aikido. Michael began training in Aikido under Greenwood Sensei in 2016.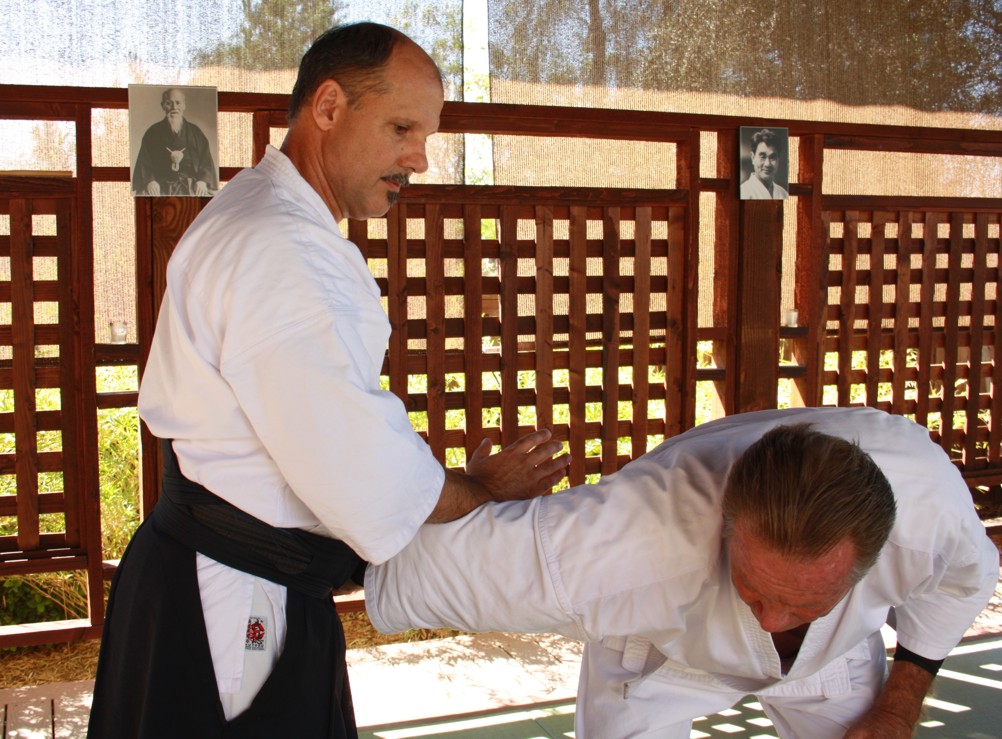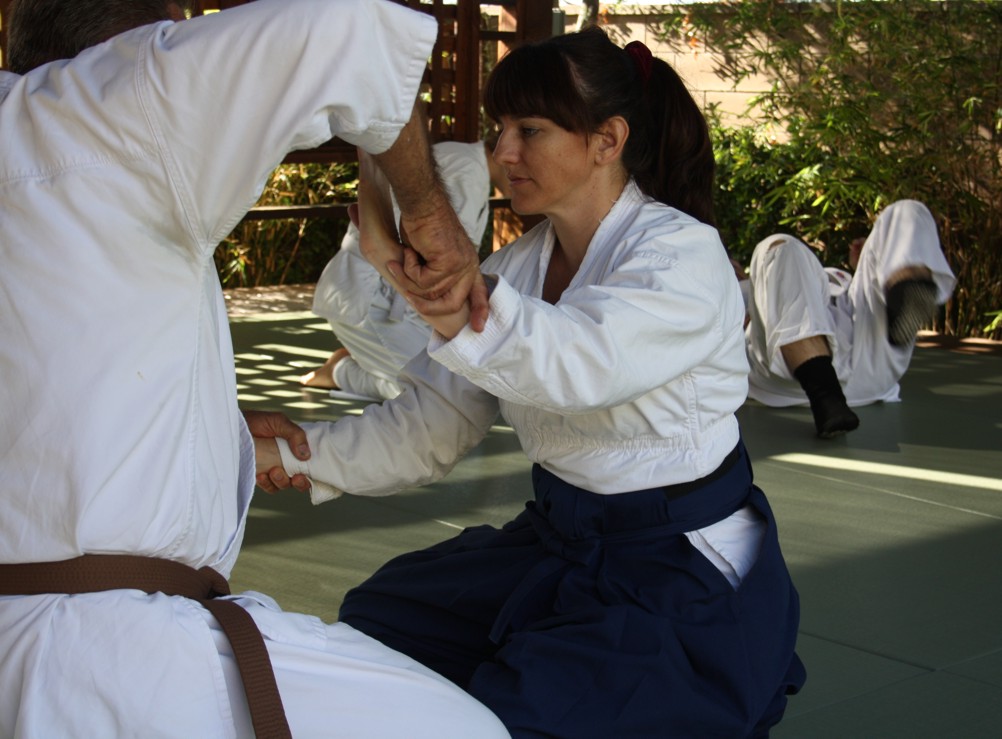 Aikido is everything a martial art should be: engaging physically, mentally, and creatively. Greenwood Sensei teaches in a way that is captivating to those new to the art, and to those who have been walking the path. The Nishio way of Aikido is extremely effective as a martial art and holds true to the philosophies set forth by Morihei Ueshiba, the founder of Aikido. Greenwood Sensei's communication of this method is top notch, to say the least.
Each week for the past 9 years I drive 1 1/2 hours each way to train with Greenwood Sensei and it's well worth it. The dojo is a safe haven where I learn to turn the ideas of peaceful negotiation and acceptance into reality, not only physically, but in my everyday life and work.
Before training with Greenwood Sensei I trained for over 30 years in karate and competed in full contact. At 68 i'm at a point in my life where i realize the foolishness of a lot of that. Especially the damage i did to myself. But I do know what works and what doesn't. Greenwood Sensei is the real deal. He's extremely patient. He makes sure that you get it right and that it works. Learning to move naturally without causing stress or damage to my body is something i wish i had learned years ago. The dojo is incredible. It feels like family. And the teaching is second to none.
I am constantly working on myself. I have high anxiety and I know Maeve (my horse) can feel it. We definity have to work on ourselves to work with our horses. What has helped me immensely is doing Aikido, a martial art focused on problem solving without violence. It also works on self growth. I'd recommend it to any horse person.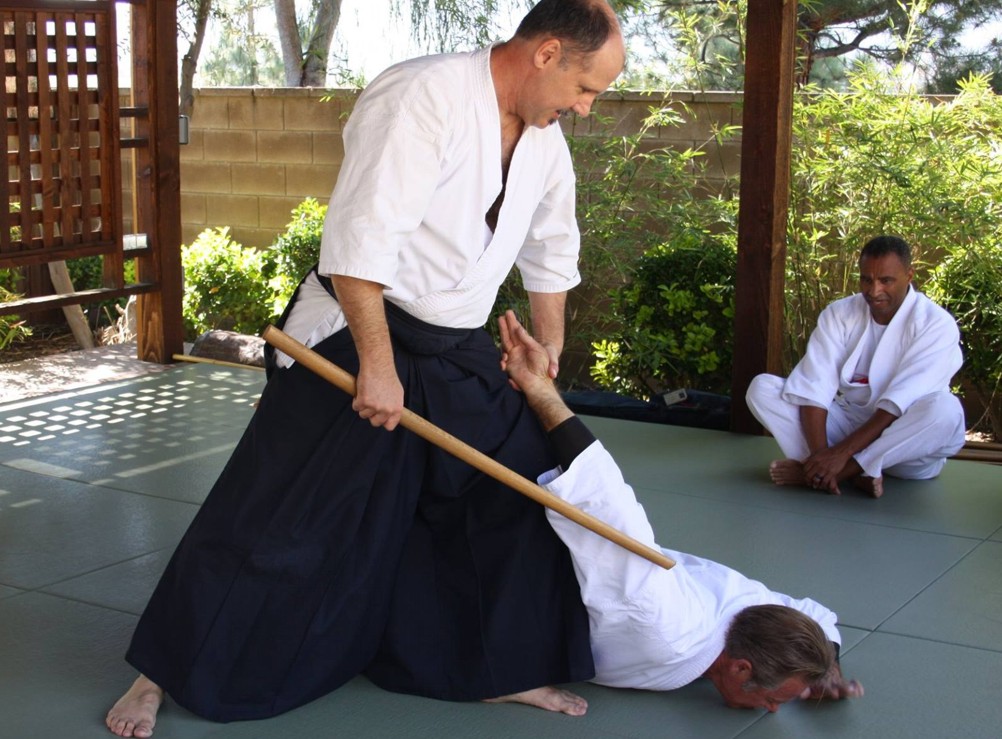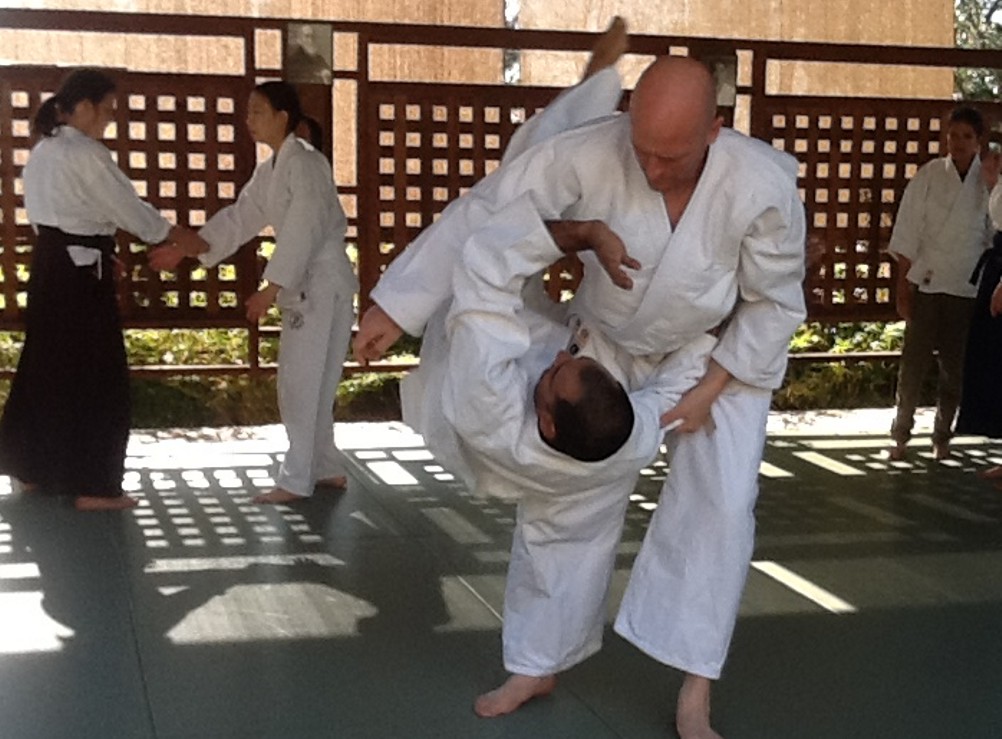 What Is Aikido?
Aikido is pronounced ah-ee • kee • doh with equal emphasis on each syllable.  It is formed from three japanese characters (kanji) 合気道.  合 (ai) means to fit, merge or join, 気 (ki) means mind, energy, feeling and 道 (dō) refers to a way of life or a philosophical practice. Together these characters can be translated as "The Way of Uniting Forces," "The Way Of Harmonious Spirit" or simply "The Way Of Harmony." Greenwood Aikido is affiliated with Nishikaze Aikido Society Of America and Aikikai Foundation Tokyo, Japan.  All student and instructor ranking is accredited through the Aikido world headquarters (Aikikai Foundation), Tokyo.
Join Us!
Here's how to get started…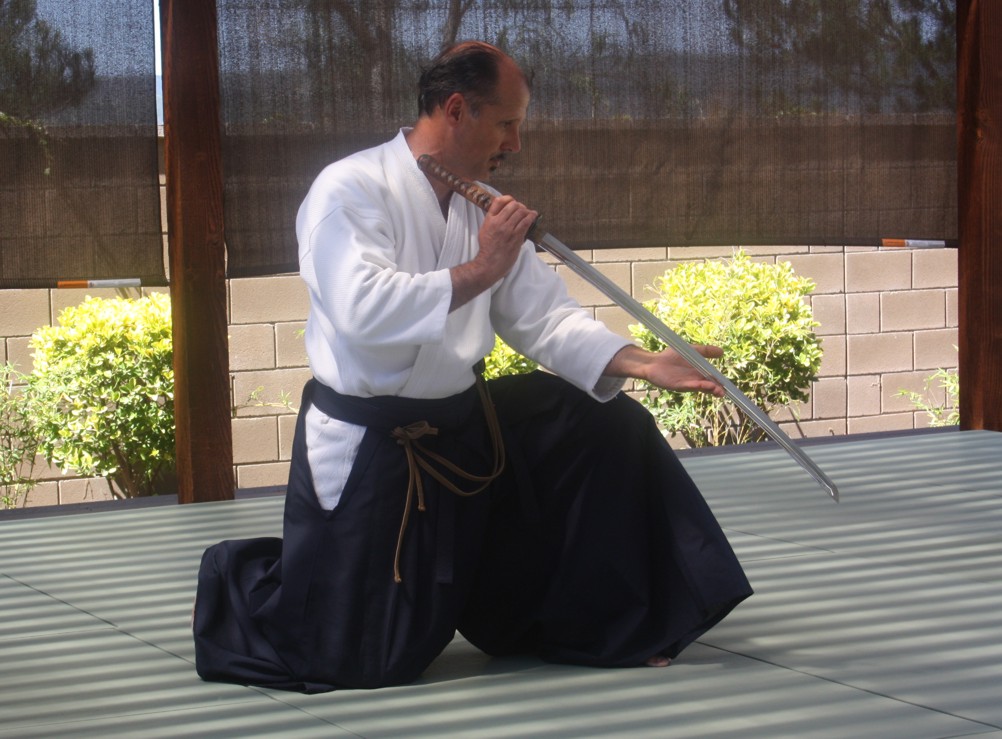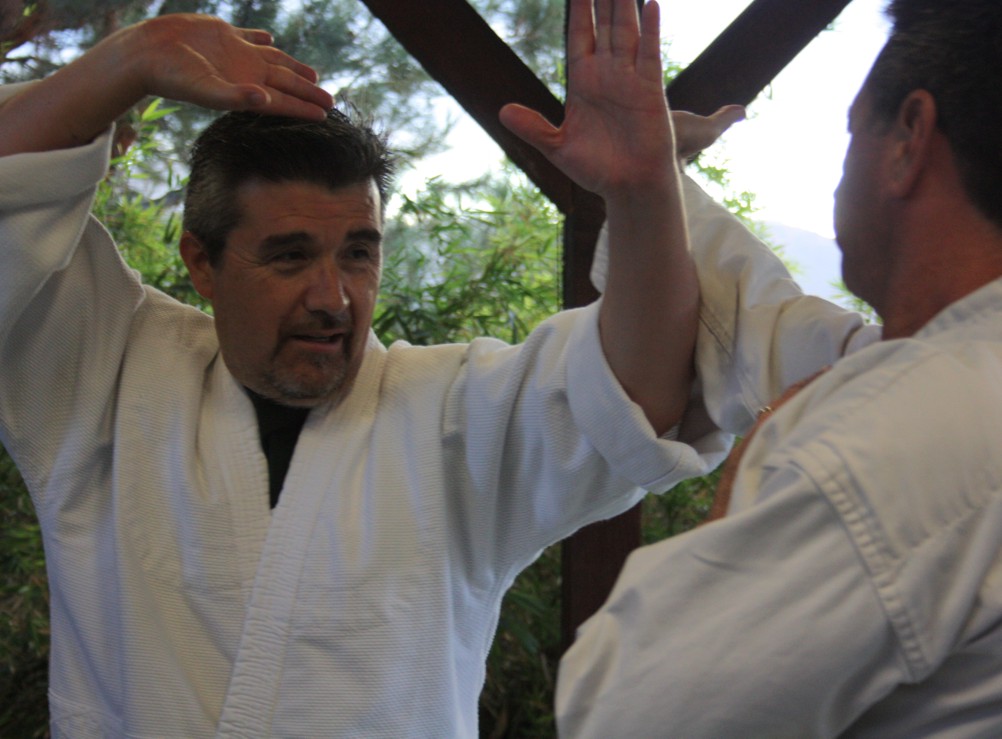 Throughout the years I have studied boxing and many different forms of martial arts. Many teachers that taught these arts had different approaches based on the style. They would show how they could devastate the opponent. Aikido is different. It's a martial art and a way of life. It lets your opponent understand there is another way to resolve issues without serious injury to anyone. In Aikido the smallest of movements can shift the outcome to your favor. This can be done without any injury. It's an art that has no end to what you can learn no matter how long you practice. At 68 now I can say that Aikido is something you can do well into your 70's, 80's and beyond. It is a philosophy to preserve life above all and true peace.
I've been in law enforcement for over 25 years. Dealing with large, difficult suspects is always a challenge. But since training with Greenwood Sensei I'm able to control suspects who are much bigger and stronger than me without causing injury to them or myself.
As a police officer I coordinate arrest and control tactics training for the Murrieta Police Department. I was also an instructor in taekwondo which I studied along with hapkido for over 20 years. I'm very fortunate to find Greenwood Sensei to study the art of Aikido. He is patient, knowledgeable and very effective. He reveals the intricacy and subtlety woven throughout Aikido. All the students are very patient with each other and make everyone feel welcome on this journey of physical and mental enlightenment.